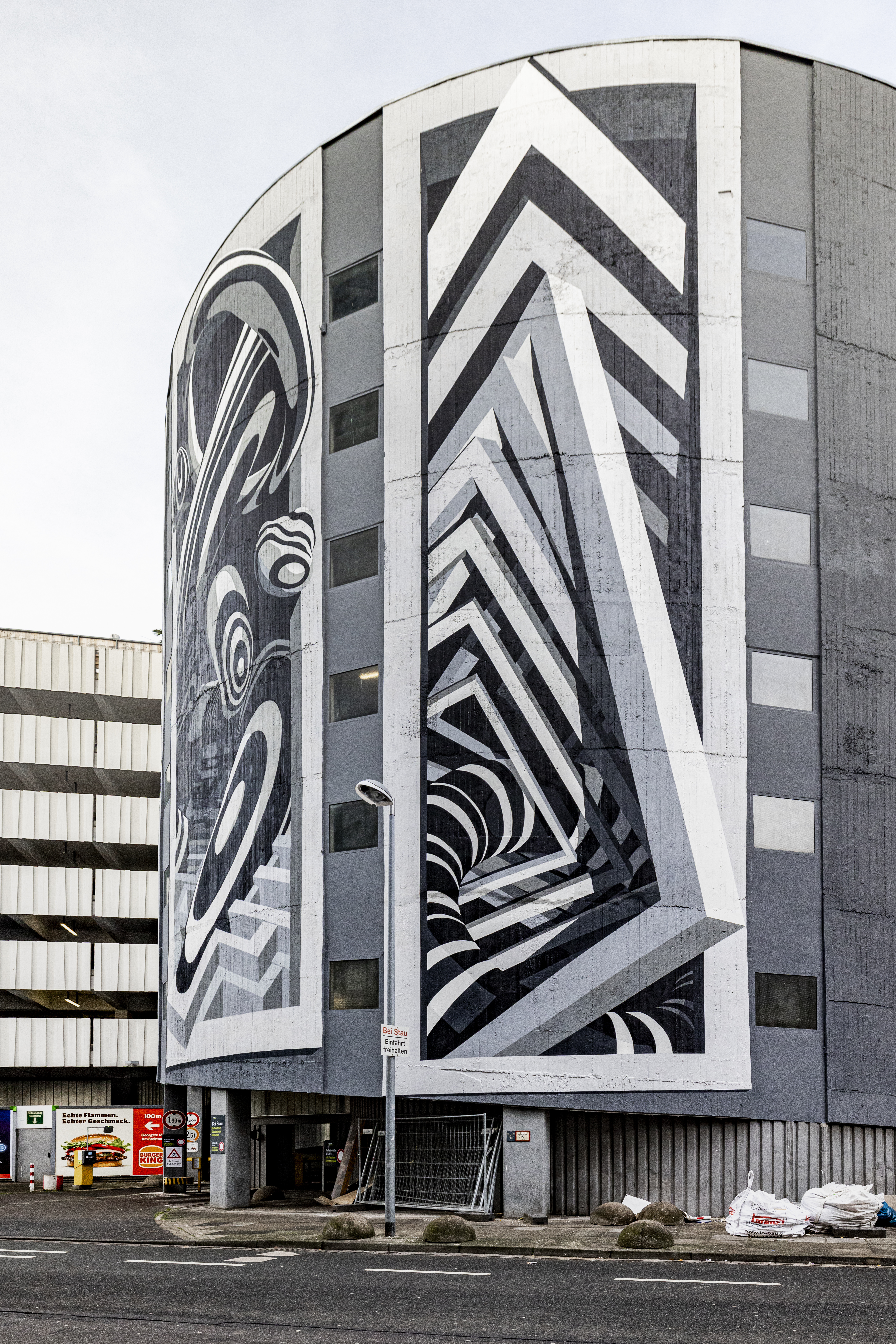 Final images of the triptych in Hannover.
This project that started in September as part of the @hola_utopia_festival and evolved into 3 murals.
The future was the inspiration for these murals. How abstract would our world look to a caveman put in this time. Imagine what it would be like to travel the same distance into the future. The murals represent portals into the future. A glance into another reality wich we are moving towards with tremendous speed. An abstract, calculated, digital world with no right or wrong only 0 or 1, objective, based on numbers and fact but for now still fiction on the wall.
Thanks to @hanova.immobilien for making your walls available. Thanks Artie Ilsemann for arranging the back end of the project. Thanks @jascha.mueller who collaborated big time on the sketch and production of the mural and @zike_monkeysquad who was the driving force on the Baustelle and materials from @mtngermany Looking forward to further collaboration with this great team! Picture credit goes to @kevinmuenkel
#muralism #murals #bierenbrood #jaschamueller #zikemonkeysquad #hanovacityparken #holautopia #holautopiafestival2022 #montanacolors #spraycanart #mtngermany #hannover #mehlstraße #blackandwhiteart #graffitihannover #streetart #streetartgermany #greyscale #grayscale #opticalillusion #3dart #anamorphicart #futurism #abstractart #abstractgraffiti #moderntrompel'oeil