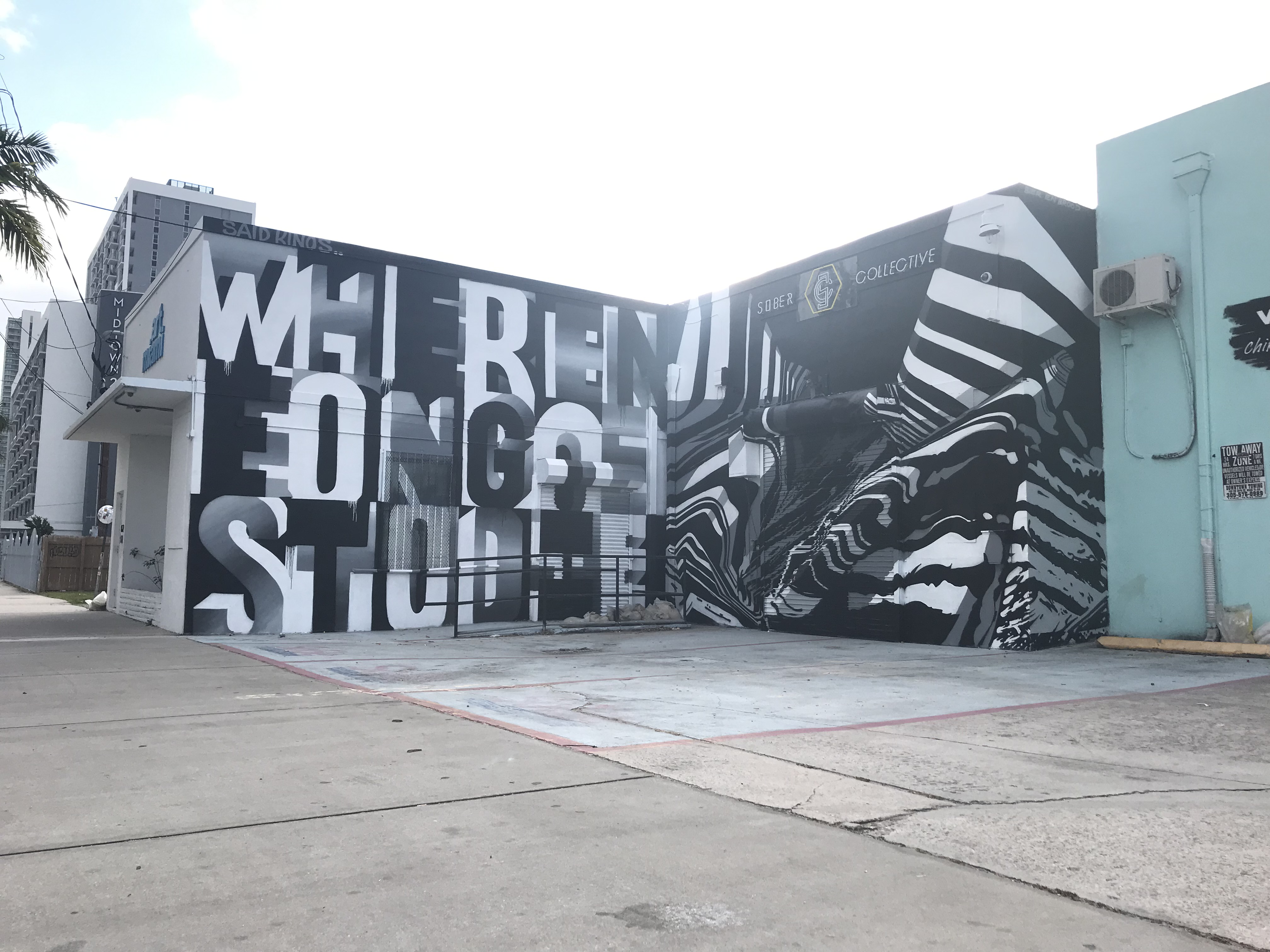 First wall in Miami together with @saidkinos for the
@sobercollective group show opening on December 8th.

Sober collective invited us to join their group exhibition in Wynnwood Miami and gave us the oppertunity to design and paint the front of their gallery together with our brother Said Kinos! We created a painting with the depth centering towards the middle of the gallery front, playing with real corners and giving the illusion of fictional corners. If you are in the neighborhood please come by to check our show! It contains work of some great artists! @digitaldoes @saidkinos @telmomiel @mossygiant @timboinart @joramroukes @bierenbrood 80 NE 29th street Miami Florida 33137.